Link:
Pharrell Williams - Happy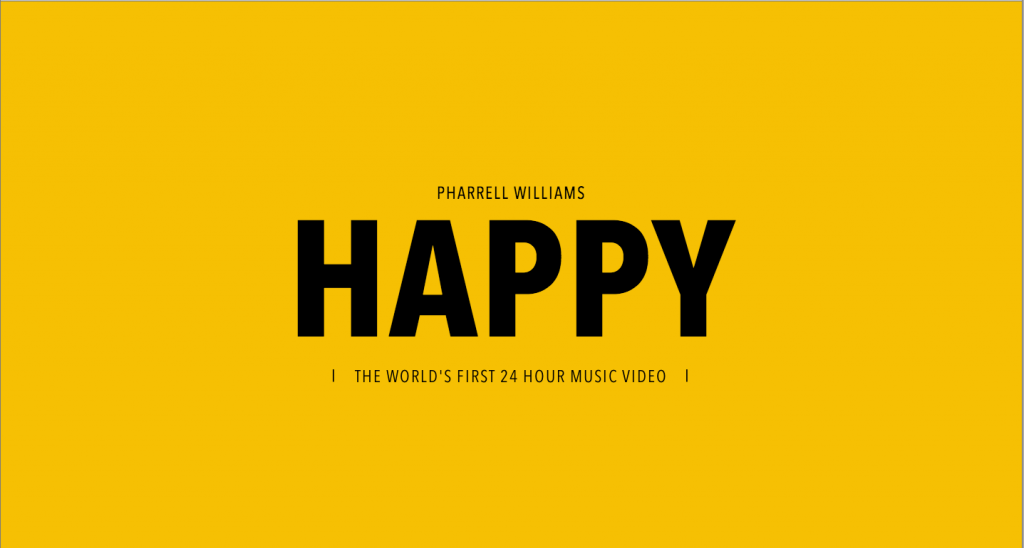 Today Pharrell released his new track in the form of a 24 hour video. His new song 'Happy', is a 4 minute long track repeated over a 24 hour video which you can change by scrolling through the hours. It features normal people and a line up of celebrities including, Kelly Osbourne, Miranda Cosgrove, Sergio Mendes, Magic Johnson, Jimmy Kimmel, Tyler the Creator and Steve Carell.
I love the concept of this 'video' and after spending most of the day watching it, I can certainly say it makes me happy. Not only are you able to see how much fun everyone in the video is having, but also looking at Pharrell's ability to implement a creative new visual idea, quickly puts a smile on my face. My favourite bit in the video (if you can be bothered to find it) is Jamie Foxx jamming out with his 2 daughters which is so adorable. So once again, thank you to the never ageing Pharrell Williams.
the tall.